In my quest for knowledge, i've decided to take-up Enche Ted Adnan's Lighting Seminar who was a so called Strobist Guru/Master/Sifu/etc in Malaysia...(some say in the Philipines too). Anyway I've booked the class way back in June or July for the early bird offer. The seminar's price tag was fairly reasonable & the seminar was an eye opener for me. Thank you Ted & Crew for this knowledge sharing session. I hope there will be others line up for me to sign up!
His classes/blog can be found here <---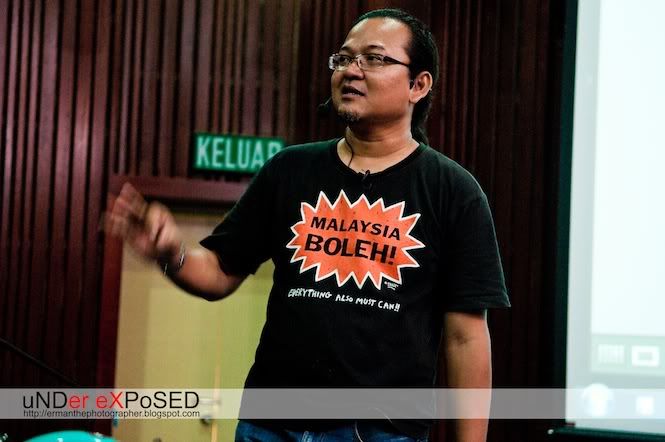 Hello & Welcome everyone...this reminds me of a MLM gathering.......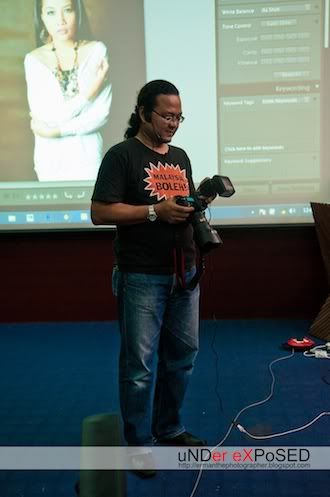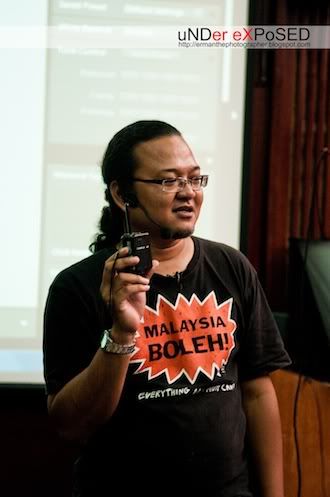 |Setting his camera to ISO 16Mil, huh, i need an FX | 'Picu Tetuang Udara Kocek Ahli sihir'|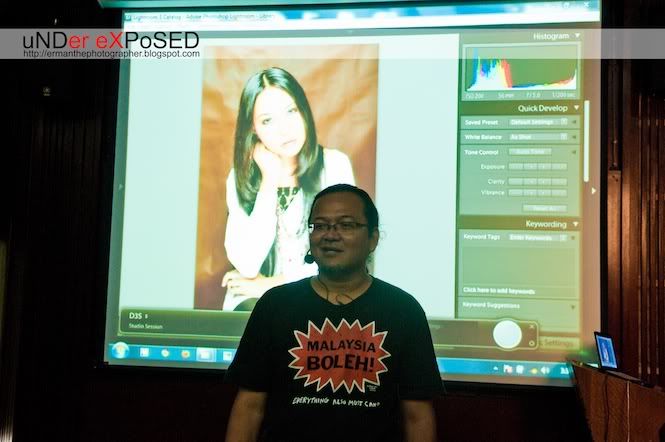 On the topic of.....

Demonstrating the Lasolite(TM) Triflash bracket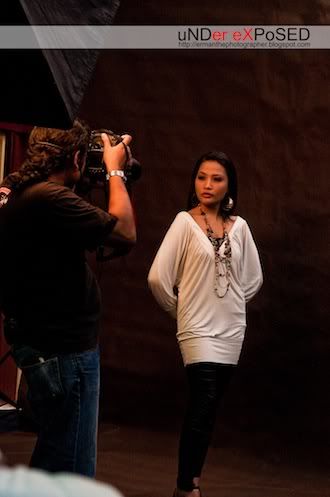 |Directing the model Ms Ais Rashid| 'See how i take picture...like this loh, easy what'|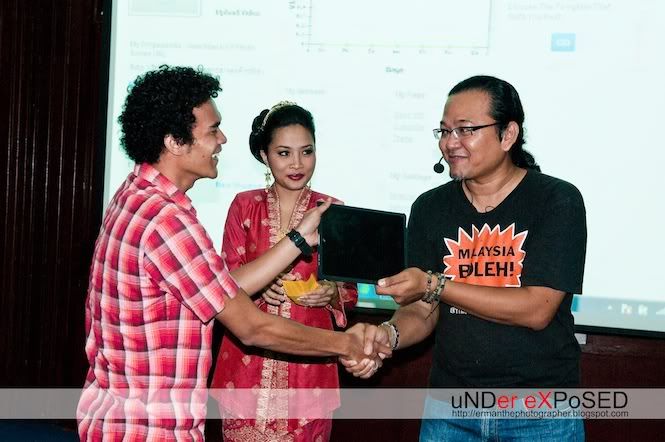 This guy beat the rest of us to the Apple Ipad, Congrats bro!

Erman Razak

Freelance Photographer

uND

er eX

PoSED

e: strikeout22@yahoo.com

b: http://ermanthephotographer.blogspot.com

fb: Erman Abdul Razak