" Selain daripada Arkitek, photographer, TA, CAD Operator, Secretary, Exec dan lain-lain......kami juga adalah ULTRAMAN"

Ultraman & Ultra Seven joint birthday celebration with colleagues & friends

Fried chicken, 'sambal belacan' & coconut rice? This Ultraman is really blending in with Malaysians. Another Ultraman is eating...with hands? Really blending in...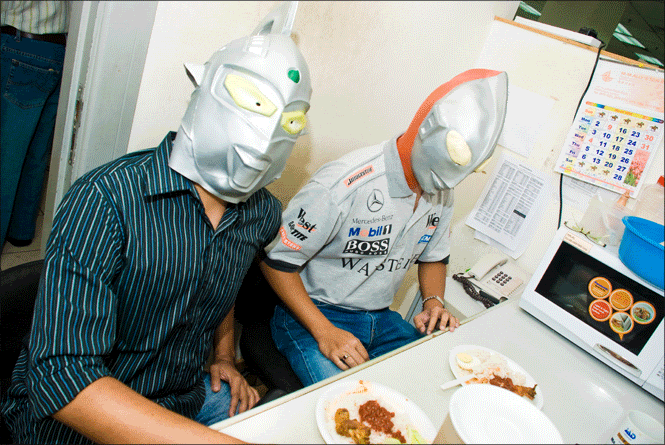 Ultra Seven & Ultraman preparing to eat

taking time to eat....maybe to recite some prayers

'Buuurrrppp' Ultraman is full. No need to change light bulb

Typical Ultraman pose to scare monsters & aliens away...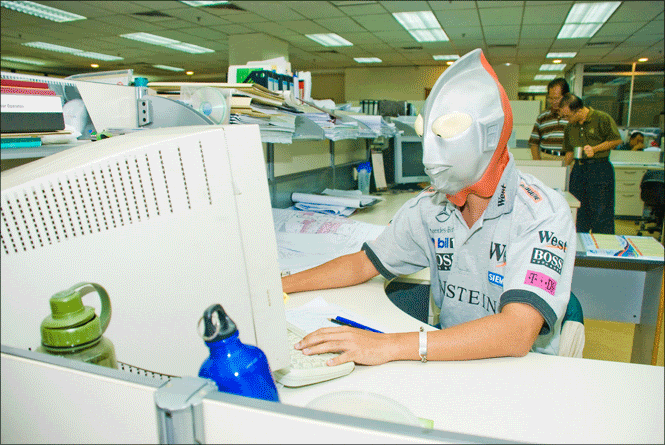 Ultraman @work on Revit Architecture 2009

Taking a break from a days work....pheww...

Practicing their fight scenes before going tru the real fight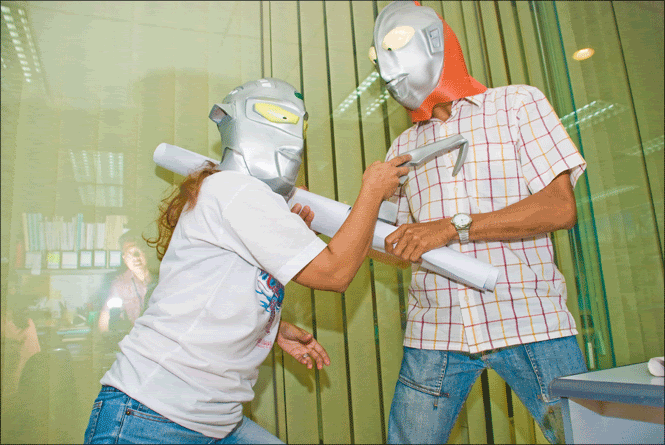 Another practice session.

At last more pictures of their adventure! SWAAATCHA!